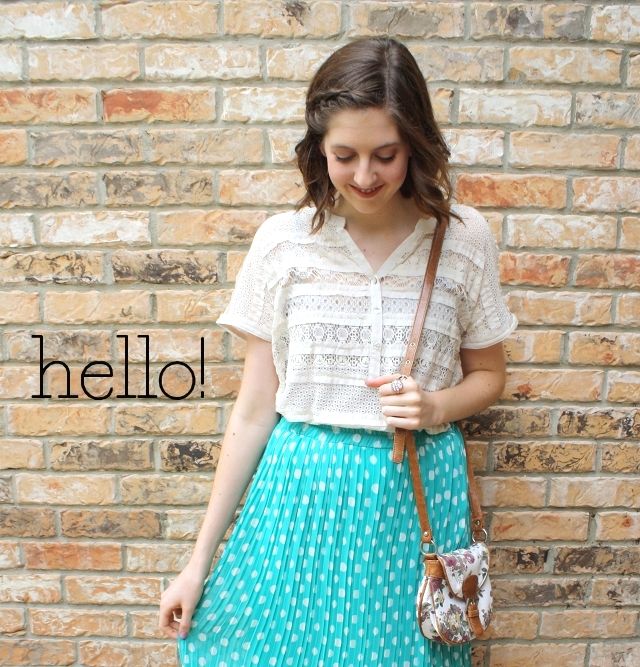 Hello! My name is Meredith and I am a yarn loving blogger based in Dallas, TX. I use this blog to share my adventures in knitting and crochet. Along with my love of yarn, I am a fan of bright colors, Frank Sinatra records, crazy sweaters, embroidery, hot tea, and classic movies. Basically, if I can combine a little Sinatra with some knitting and tea I am one happy girl.
I also sell my knit and crochet creations in my Etsy shop! Please stop by and take a look!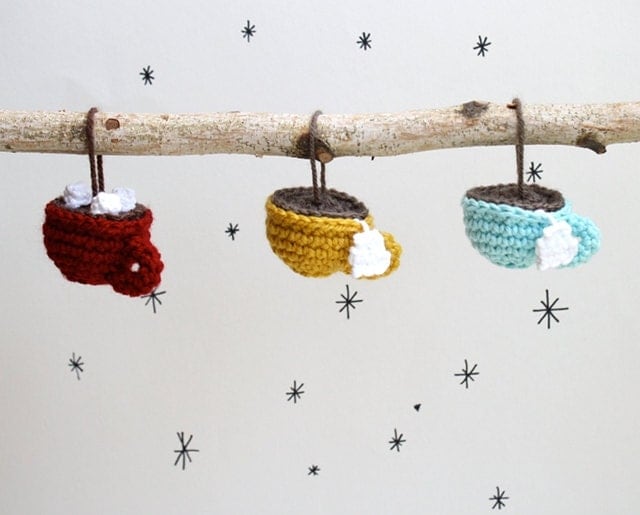 I studied English and journalism in college and I am extremely passionate about the written word. I love being able to combine my love for writing and crafts here on this blog!
FAQ
When did you start knitting? How did you learn?
I started knitting a few years ago after I read The Friday Night Knitting Club. Within the first few pages my overwhelming desire to knit took me by surprise! I was hooked before I even cast on my first stitch. When I finished the book I went to my local craft shop, bought some needles, yarn, and returned home to give it a try. Thanks to a lot of patience and help from YouTube videos I eventually taught myself to knit and crochet. Now I don't know what I would do without these crafts in my life.
How did you learn to embroider?
I taught myself to embroider using YouTube videos and simple beginner iron-on kits that included stitch instructions. You can see some of my embroidery adventures here.
What camera do you use?
I use a Canon Rebel XS for my digital pictures. I also use a Pentax K1000, Diana, and Instax camera for my film photos. My videos are shot with an iPhone and edited in iMovie. I often use the 8mm app for the videos.
You began your blog in college. How were you able to balance blogging and studying?
I loved being able to blog during college because it provided me with a creative outlet that I was desperately seeking. I made it work with my schedule and always put my studies, homework, and MANY essays first. Here is a little vlog where I talk about some of my tips for balancing school and blogging.
Can you recommend any materials for a beginner learning to knit or crochet?
Read this post about some of my favorite knitting needles, crochet hooks, and instructional books that were extremely helpful when I was teaching myself to knit and crochet.
How do you make your GIFs?
I use the software GIMP to make my gifs. I also taught myself to do this through a basic Google search.
What is your favorite part of blogging?
I love the community of people I have met through this wonderful world of blogging! It is so great to have the ability to talk with other creative people who are just as passionate about crafts. I also love learning new things in general and this blog has pushed me to learn more about this online community. As a result of blogging I have developed a passion for photography, making fun videos, and baking. You can never have too many hobbies, right? ;)
Music...
Frank Sinatra, Dean Martin, Nat King Cole, Michael Jackson, Hall & Oates, Coldplay, John Mayer, Jason Mraz, Ella Fitzgerald, Blossom Dearie, Bing Crosby, Adele, and James Taylor...
Books...
Pride and Prejudice, Emma, Persuasion, Sense and Sensibility, To Kill a Mockingbird, Water for Elephants, Lucia Lucia, Very Valentine...and so many more! If you have any good book suggestions, please let me know!
Movies...
Charade, Rear Window, Notorious, Sabrina, Roman Holiday, Funny Face, Breakfast at Tiffany's, The Man Who Knew Too Much, To Catch a Thief, Pretty in Pink, Pride and Prejudice, You've Got Mail...
TV...
Downton Abbey, LOST, The Office, Psych, How I Met Your Mother, Golden Girls, Freaks and Geeks, Everybody Loves Raymond
Thank you so much for stopping by!
Follow Along...